Star Wars Be More Boba Fett: Always Get the Job Done (Hardcover)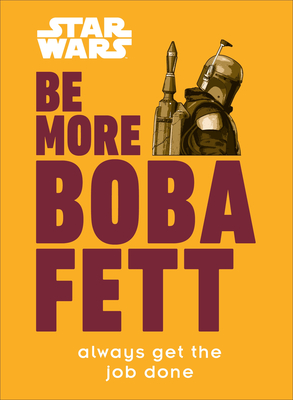 $9.99

We can order this for you!
Description
---
A fun, pocket-sized book packed with inspiration from the galaxy's most (in)famous bounty hunter.

Throw aside the 9-to-5 and discover the joys of going freelance!

In a big wide galaxy you'll find every personality type. There are those who want to work for a large, stable employer like the Imperial Navy, pushing buttons on a space cruiser. There are also those who are content living the simple (but dull) life of a merchant or moisture farmer. And then there are those special few who long for the freelance life.

If you aren't afraid of grueling (and sometimes frowned upon) work, traveling to exotic locations, and being your own boss, you may find guidance in the wise words of those who have been there. Be More Boba Fett will help guide you on your path to the independent life of a successful entrepreneur.

© and ™ 2021 Lucasfilm LTD
About the Author
---
Jay Franco started his career in book publishing as a lowly intern at Marvel Comics in the mid-90s. A life-long reader of comics, fantasy, and science fiction, he worked for many years as one of the editors of The Science Fiction Book Club and has held various jobs in the book publishing world. He grew up on a steady diet of Saturday morning cartoons and video games, and he proudly paid for his comics with his paper route money. His devotion to the return of Boba Fett has never waned.