Fearless: Farris Lind, the Man Behind the Skunk (Paperback)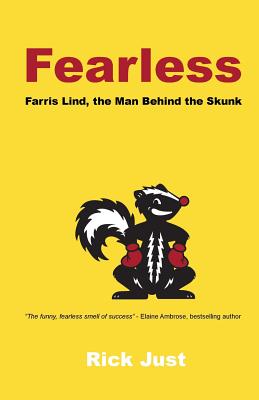 $9.95

We can order this for you!
Description
---
Farris Lind was a fighter pilot, a crop duster, and in his later life, a victim of polio. He had a natural gift for promotion and an ability to turn a bad situation into something positive.
"Fearless Farris," as he was known, built a thriving chain of gasoline stations by poking fun at himself and Idaho's long, monotonous stretches of desert by creating humorous roadside advertising in the tradition of Burma Shave signs. "Tourists--Do Not Laugh at the Natives" admonished one of the signs. "Petrified Watermelons--Take One Home to Your Mother-In-Law" suggested another planted in a field of melon-sized boulders.
The reverse side of those signs advertised the next Stinker Station a few miles ahead. They were called Stinker Stations because a major brand gasoline dealer had once called Lind "a real stinker" because of his low prices. It took Fearless Farris about a second to latch onto that nickname and make a skunk his company mascot and logo.
Halfway through his career, Lind contracted polio. He spent much of his time in an iron long for the next 20 years. Paralyzed from the neck down he was always hooked up to a respirator. Even so, he continued to operate his Stinker Stations and grow his business, mostly from his bed. He was honored as the Handicapped American of the Year in 1973. But his favorite recognition was when the Idaho Statesman ran a headline stating that he was the largest petroleum dealer in Idaho.
Rick Just has written a new book about Lind called, Fearless. It tells how he went from being a dirt-poor teenager in the Depression to a multimillionaire, always keeping his sense of humor through tragedy and triumph.