The United States in Global Perspective: A Primary Source Reader (Paperback)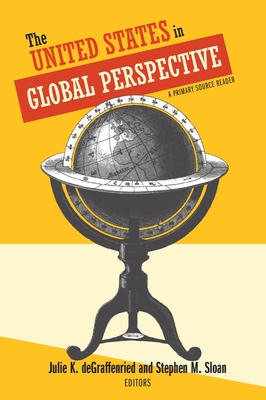 $56.24

We can order this for you!
Description
---
The study of U.S. history is experiencing a transformation as instructors reconsider traditional national narratives that frame understandings of the history of the nation and the world. Placing U.S. history in its broader, international context enriches our understanding of the past. Ideal for use in teaching U.S. History, the United States in the World, and similar survey classes, The United States in Global Perspective: A Primary Source Reader provides students with a vibrant collection of primary sources and gives instructors a tool that globalizes instruction. Through a variety of textual and visual sources, students can investigate the long history of the region's engagement with the world as well as the ways in which the world has shaped the United States. Additionally, each chapter includes a section that presents a quick global overview of a specific topic or issue, using sources from varying locations and time periods. Instructors can find various pathways to follow specific themes throughout the book, such as labor, immigration, environmental history, African American history, urban history, and women's rights. The United States in Global Perspective serves as a resource to help students understand the history of the United States through a more comprehensive and inclusive lens.
About the Author
---
Julie K. deGraffenried is Associate Professor of History at Baylor University.Stephen M. Sloan is Associate Professor of History at Baylor University.