The Influence of Polls on Television News Coverage of Presidential Campaigns (Lexington Studies in Political Communication) (Paperback)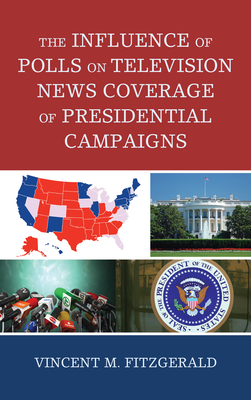 $49.99

We can order this for you!
Description
---
Since the election of Richard Nixon in 1968 to Donald Trump's victory in 2016, both presidential campaigns and television news have undergone significant changes, perhaps most noticeably in the use of public opinion polls in campaign reporting by the national evening newscasts of ABC, CBS, and NBC. The Influence of Polls on Television News Coverage of Presidential Campaigns explores how during the past 50 years the three networks have quadrupled their use of polls during general election campaigns while the amount of time spent covering the actual issues facing the nation has dwindled. The increasing focus on polls over the years by television news has resulted in an overall diminished quality of journalism which is relying more and more on sensationalism and theatrics. The competition between the candidates has become a central focus of reporting, which has led to presidential campaigns being covered like sporting events. Major party candidates are portrayed increasingly less like potential leaders of the free world and more like athletes who are winning or losing a ballgame. The problem is not exit polls prematurely projecting a winner several hours before voting ends, but pre-election polls which do the same thing weeks before Election Day. Recommended for scholars interested in communication, political science, history, and sociology.
About the Author
---
Vincent M. Fitzgerald is associate professor in the Department of Communication at the College of Mount Saint Vincent.