The Mental ABCs of Pitching: A Handbook for Performance Enhancement (Paperback)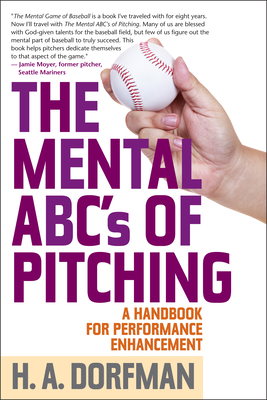 $17.95

We can order this for you!
Description
---
Author H.A. Dorfman brings his years of expertise as instructor/counselor with the A's, Marlins, and Devil Rays to provide an easy-to-use, A-to-Z handbook which will give insight and instruction on how to pitch to peak performance at every level of the game. Perfect for pitchers who need that extra edge or hitters who want to better understand the mental moves on the mound. With a new foreword by Rick Wolff.
About the Author
---
H.A. Dorfman was a noted sports psychologist as well as a sports psychology counselor with the Scott Boras Agency. Recognized as a leading sports psychologist across the world, Dorfman was also a columnist and freelance journalist with articles appearing in The New York Times, The Boston Globe, and The Miami Herald. He has authored three other books: Coaching the Mental Game, The Mental Game of Baseball, and The Mental Keys to Hitting.