Meet Dooley on the Farm (Aussie Kids) (Paperback)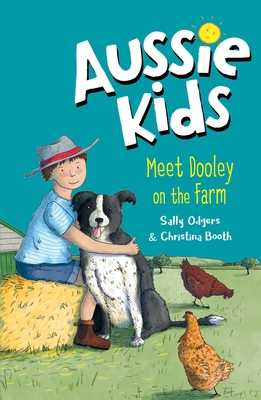 Description
---
Hi! I'm Dooley
My cousin is visiting our farm.
We'll swim in the river, feed the calves and collect berries.
But best of all, we're going to sleep out in the barn!
About the Author
---
Sally Odgers (Author) Sally Odgers lives in North-West Tasmania with her husband, assorted dogs and a cranky cockatoo. She loves walking, reading, music, flowers, and messing about by the river. Her first book was published in 1977. Since then only one year has passed without at least one more title hitting the shelves. Sally has two grown-up children and two grandchildren. Meet Dooley on the Farm gave her a welcome opportunity to revisit her childhood occupations. Come to think of it … she hasn't changed a lot since then. To find out more about Sally, you can visit her virtually at www.sallybyname.weebly.com Christina Booth (Illustrator) Christina Booth is an award-winning Australian children's author and illustrator working from her Tasmanian studio. The author of many picture books for children, Christina began her career as an illustrator and published her first-authored work in 2007. Numerous titles have won awards in the Children's Book Council of Australia Awards, including her story of Kip, a rooster living in the city, which won an Honour Book award. Her story of a whale returning to safe shores in Welcome Home was awarded the Environment Award for Children's Literature. Two of her illustrated works are featured on ABC TV's Play School program. Covering a wide range of topics, Christina's books are popular with all ages and, from silly to serious, including counting sheep to the demise of the thylacine. Christina is a popular visitor to schools across Australia, sharing her love of reading, art, and storytelling.