The Wilder Muir: The Curious Nature of John Muir (Paperback)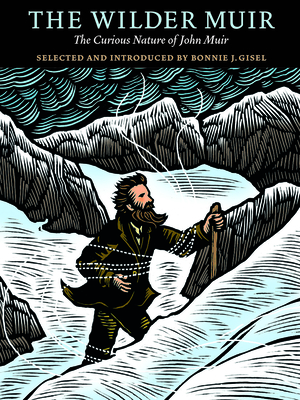 $12.99

We can order this for you!
Description
---
Whether he is cheering for untamed mountain sheep or braving a high-country storm that would sweep away lesser mortals, John Muir--naturalist, author, and advocate--is forever passionate, often droll, and always inspirational. This collection of his little-known pieces have been culled from private letters, magazine articles, and personal journals from deep in the archives. In Bonnie Gisel's able hands, Muir takes the reader on thrilling adventures and remarkable discoveries. His first summit of Half Dome, his great epiphany about the "living glaciers of the Sierra," and his jolly ode to the giant sequoia are all presented here with awe and affection. A nearly penniless young Muir sleeps under the stars in a Florida graveyard. Muir the father prods his wife in the back with a stick, "helping" her up Yosemite's Four Mile Trail. And an older yet still adventurous Muir summits Mount Rainier and survives the perilously icy descent. Certain to delight fans of The Wild Muir, these audacious exploits reveal John Muir's boundless curiosity and love of all things wild.
About the Author
---
Bonnie Johanna Gisel is an environmental historian who taught at Drew University, Green Mountain College, and the University of the Pacific. She is the author of Nature's Beloved Son: Rediscovering John Muir's Botanical Legacy (2008) and Kindred & Related Spirits: The Letters of John Muir and Jeanne C. Carr (2001). In addition, Gisel has published articles, curated exhibits, lectured, and co-chaired conferences on John Muir.